The Latest Updates on Migrating to Australia After 45 in 2023-2024
Are you looking to migrate to Australia after the age of 45? If so, you're not alone! Many people are interested in making the move Down Under and the latest updates regarding the process are now available.
In this blog post, we'll be discussing the latest changes and requirements to help you plan for a successful migration to Australia in the 2023-2024 period. Keep reading to learn more about how to make your dreams of living in Australia a reality!
Overview of Australia's Migration Policy
Australia is a country that is constantly in search of skilled and experienced individuals who can contribute to its economic growth and development. In line with this, the Australian government has set up a comprehensive migration policy that outlines the rules and regulations for individuals who wish to migrate to the country.
For those who want to migrate to Australia after 45, the government has implemented specific requirements and eligibility criteria to ensure that they can still contribute meaningfully to society. While age may be a factor in the migration process, it is not a barrier that automatically disqualifies individuals from being accepted.
Migrating to Australia after 45 may seem daunting, but the Australian government recognizes the valuable contributions that mature migrants can make to the country. In fact, the government has introduced age exemptions and waivers for certain occupations that are in demand, allowing individuals over 45 to still apply for migration.
Overall, the Australian migration policy aims to attract highly skilled individuals from around the world, regardless of their age, to help the country maintain its economic competitiveness and promote cultural diversity.
Requirements for Migrating to Australia After 45
If you're considering migrating to Australia after the age of 45, it's important to understand the requirements and eligibility criteria.
The Australian government's immigration policies are designed to attract skilled workers who can contribute to the economy, and age is one of the factors taken into consideration during the assessment process.
To be eligible for migration to Australia after 45, you must meet the following requirements:
1. Pass a Skills Assessment: You will need to undergo a skills assessment to demonstrate that your occupation is in demand in Australia and that you have the required skills and experience.
2. Meet English Language Requirements: You must be able to demonstrate a good level of English language proficiency by achieving a minimum score in an approved English language test such as IELTS or PTE.
3. Meet Health and Character Requirements: You must meet the health and character requirements as set out by the Australian government. This means that you will need to undergo a health check and provide police clearance certificates.
4. Score Sufficient Points: You will need to score at least 65 points in the points-based system used by the Australian government to assess eligibility for migration.
5. Have Relevant Work Experience: You must have at least three years of relevant work experience in the occupation you wish to pursue in Australia.
It's worth noting that while there are age limitations on some Australian visas, there are exemptions available for those over 45. If you meet the eligibility criteria and can demonstrate that you have a significant contribution to make to Australia's economy, you may be granted an exemption.
In the next section, we'll explore the benefits of migrating to Australia after 45 and the challenges you may face.
Eligibility for Age Exemptions
Australia's Migration Policy sets the age limit for skilled migration at 45 years old. However, there are some exemptions that can be applied for by individuals who are over the age of 45 but still wish to migrate to Australia.
One exemption is the Ministerial Discretion provision, which allows for individuals who are over 45 but possess exceptional skills or experience to be considered for migration. This provision is generally used in cases where an individual has skills or experience that are deemed to be of national importance.
Another exemption is the Regional Sponsored Migration Scheme (RSMS), which allows for skilled workers to be sponsored by employers in regional areas of Australia. Under this scheme, the age limit for migration is raised to 50 years old, which provides an opportunity for older individuals to still qualify for migration.
It's important to note that these exemptions are not guaranteed, and individuals will need to provide strong evidence to support their application. Additionally, the exemptions are subject to change, and applicants will need to keep up to date with the latest policy changes.
Overall, while there are some exemptions available for those over 45 years old, the Migration Policy in Australia still prioritizes skilled workers who are younger and have a longer working life ahead of them. Nevertheless, older individuals can still have a chance at migrating to Australia through the various exemptions available to them.
Benefits of Migrating to Australia After 45
Migrating to Australia after the age of 45 has many advantages, such as better healthcare, social welfare, and job opportunities. Australia is one of the few countries that allow individuals to migrate at any age, provided they meet the eligibility requirements. If you're considering migrating to Australia after 45, here are some benefits to look forward to:
1. High Standard of Living: Australia is a developed country with a high standard of living, offering quality education, healthcare, and public services. Australians enjoy a good work-life balance and are known for their friendly and laid-back lifestyle.
2. Social Security: The Australian government offers social security benefits, including pensions, allowances, and healthcare benefits to eligible citizens and permanent residents. Migrants who meet the eligibility criteria can also benefit from these social security schemes.
3. Better Job Opportunities: Australia's economy is booming, and the country is experiencing a shortage of skilled workers. This presents excellent job opportunities for migrants with the right skills and experience. Additionally, many industries offer flexible work arrangements, which can be beneficial for migrants who need to balance work and family life.
4. Excellent Healthcare: Australia has a world-class healthcare system, with access to affordable medical services and treatments. Medicare, the Australian government's public health system, offers eligible individuals free or subsidised healthcare services.
5. Multicultural Society: Australia is a multicultural society, with people from all over the world living and working together. This diversity brings a range of benefits, including exposure to different cultures, traditions, and perspectives.
Migrating to Australia after the age of 45 can be a life-changing decision, offering new opportunities, experiences, and a better quality of life. However, it's important to remember that migrating can also come with challenges and limitations. Understanding the requirements and the application process is essential to ensure a smooth migration journey.
Challenges and Limitations
While migrating to Australia after 45 offers a number of benefits, it's important to keep in mind the challenges and limitations that come with this process. Firstly, one of the biggest challenges is the age requirement itself – you must be at least 45 years old to apply. This can make it difficult for people who want to migrate to Australia but don't meet the age requirement.
Another challenge is the eligibility criteria for migration, which includes a range of factors such as language proficiency, health and character requirements, work experience, and education qualifications. Meeting these criteria can be time-consuming and difficult, and some people may not be able to meet all of them.
Furthermore, the cost of migrating to Australia can be quite high, with visa fees, medical examinations, and other expenses adding up quickly. This can make it difficult for some people to afford the cost of migration.
Finally, it's worth noting that migrating to Australia can be a lengthy process, with applications often taking many months or even years to process. This can be frustrating for people who are eager to start their new life in Australia and may require significant patience and persistence.
Overall, while there are many benefits to migrating to Australia after 45, it's important to be aware of the challenges and limitations that come with this process. By understanding these factors, you can better prepare yourself for the migration process and increase your chances of success.
How to Apply for Migration After 45
If you meet the requirements for migration to Australia after the age of 45 and are ready to take the plunge, the application process may seem overwhelming at first. Here are the steps you need to take to apply for migration to Australia:
1. Determine your eligibility: Make sure you meet the basic requirements for migration, such as having a skilled occupation, good health, and no criminal record. If you have any doubts about your eligibility, consult with a migration agent.
2. Gather necessary documents: You'll need to provide a range of documents to support your application, including identification, education and work experience, and evidence of English language proficiency. It's important to ensure that all documents are valid and up-to-date.
3. Submit an Expression of Interest (EOI): The first step in applying for migration is to submit an EOI through the SkillSelect system. This will allow the Australian government to assess your skills and experience and determine your eligibility for a skilled visa.
4. Receive an invitation to apply: If your EOI is successful, you will receive an invitation to apply for a skilled visa. This will include details on how to proceed with your application, including which visa subclass to apply for.
5. Lodge your visa application: Once you have received your invitation to apply, you will need to submit a formal visa application. This will include additional supporting documents, such as health and character assessments.
6. Wait for processing: Visa processing times can vary depending on the visa subclass and your individual circumstances. Be patient and prepare for a potentially lengthy wait.
7. Prepare for arrival: Once your visa has been approved, you can start planning for your move to Australia. This may include finding accommodation, researching schools or universities, and networking with local communities.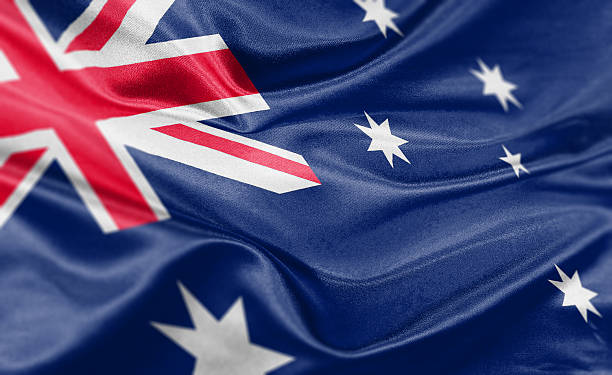 Applying for migration to Australia after 45 can be a complex and time-consuming process, but the rewards of living in Australia can make it all worthwhile. Make sure to seek professional advice and support to help you navigate the application process and make the most of your new life in Australia.
Official link : HERE