Work in Canada Without Experience in 2023-2024 as foreigners : Start Your Canadian Career
Intro
Are you interested in working in Canada without any experience in 2023-2024? If so, you're not alone! With Canada's robust economy and generous job market, more and more foreign workers are looking for ways to gain a foothold in the Canadian job market.
Read also : Canadian Guide to Successfully Working in USA 2023-2025
Fortunately, it is possible to work in Canada without any experience. In this blog post, we will explore the best ways to start your Canadian career without experience and provide tips on how to land a great job in Canada.
Why Work in Canada
Canada is known for its high quality of life, friendly people, and stunning landscapes. But it's also a great place to start your career, even if you have little to no experience.
There are a variety of industries that are open to foreigners, including healthcare, IT, hospitality, and construction, among others. In fact, many Canadian employers are actively seeking international talent to fill gaps in the labour market.
Read also : Ultimate Guide: Migrate to Canada as a Skilled Worker in 2023-2024
Plus, working in Canada can lead to permanent residency and eventually citizenship, giving you even more opportunities in the long run. Don't let lack of experience hold you back – Canada is waiting for you to start your new career journey!
Types of Work Visas Available
If you're a foreigner looking to work in Canada without experience, it's important to understand the types of work visas that are available to you. Here are some options to consider:
1. Working Holiday Visa: This is a great option for those aged 18-35 who want to work and travel in Canada for up to 2 years. It allows you to gain Canadian work experience and explore the country, without requiring a job offer beforehand.
Read also : Study in canada 2023-2024 : How to Balance Part-Time Work with Studies
2. International Experience Canada (IEC): This program provides young adults from certain countries with the opportunity to work in Canada for up to 2 years. It includes categories such as Working Holiday, Young Professional, and International Co-op.
3. Provincial Nominee Programs (PNP): Each province in Canada has its own PNP that allows them to nominate foreign workers for permanent residency. Many PNPs have streams for those without Canadian work experience.
4. Express Entry: This is a point-based system that allows skilled workers to immigrate to Canada based on their education, work experience, language ability, and other factors. Although it does require work experience, there are ways to boost your chances even without it.
Regardless of which work visa you choose, make sure to do your research and understand the requirements before applying. Working in Canada without experience may seem daunting, but with the right visa and strategy, it's definitely possible.
Job Search Strategies for Finding Opportunities Without Experience
As a foreigner looking to work in Canada without experience, your job search strategy will be different than that of a local applicant. However, there are several strategies that you can employ to increase your chances of landing a job.
1. Start with your strengths: Even if you don't have any formal work experience, you likely have skills that can be transferred to a job. Consider your hobbies, volunteer work, and any internships or apprenticeships you have completed. These experiences can showcase your work ethic and ability to learn.
2. Research companies: Do your research and identify companies that align with your career goals. Look for job postings on their website or job search engines like Indeed and LinkedIn. You can also reach out to them directly and express your interest in working for them.
Read also : Top 10 In-Demand Canada Jobs for International Applicants in 2023-2024
3. Network: Networking is crucial in Canada, as many jobs are not advertised publicly. Attend industry events, join professional organizations, and connect with people on LinkedIn. This can help you make important connections and get your foot in the door.
4. Consider internships: Internships and co-op programs can be a great way to gain experience and make connections. Look for opportunities through your school or professional organizations.
5. Be open to different industries: If you're struggling to find work in your desired industry, consider applying to jobs in different fields. This can help you gain valuable experience and make connections that could lead to your dream job down the line.
By employing these strategies, you can increase your chances of finding a job in Canada without formal work experience. Remember to tailor your resume and cover letter to each job you apply for and stay persistent in your job search. Good luck!
How to Make Your Resume Stand Out
When it comes to finding a job in Canada, your resume is one of the most important tools in your job search.
Without prior experience in the country, you may be competing with locals who have more familiarity with the Canadian job market and work culture. Here are some tips to help make your resume stand out and get noticed by potential employers:
1. Tailor your resume to the job description: One of the biggest mistakes job seekers make is sending out a generic resume to every job opening they see. Take the time to read the job description carefully and make sure your resume highlights the skills and experiences that are most relevant to that specific position.
2. Emphasize transferable skills: Even if you don't have direct experience in the job you're applying for, there may be skills you've acquired in your previous work or education that are transferable. For example, if you've worked in customer service, you may have developed strong communication skills that could be useful in a sales or marketing role.
3. Use keywords: Many companies use automated systems to scan resumes for specific keywords that match the job requirements. Make sure you're using relevant keywords throughout your resume, especially in your skills and experience sections.
4. Keep it concise: Canadian employers generally prefer resumes that are one or two pages long. Focus on the most important information and use bullet points to make it easy to scan.
5. Highlight your achievements: Rather than just listing your job duties, make sure you highlight specific accomplishments and achievements. Did you increase sales by a certain percentage? Complete a project ahead of schedule? Receive an award or recognition? These are the types of things that will catch an employer's attention.
By following these tips, you can make your resume stand out and increase your chances of landing a job in Canada. Remember, your resume is just one piece of the puzzle – networking and building relationships with potential employers is also important, so be sure to leverage all the resources available to you.
Networking Tips for Foreigners in Canada
Networking can be a powerful tool in finding job opportunities in Canada, especially if you are a foreigner without prior work experience. Here are some tips to help you build your network in Canada:
1. Attend Events: Look out for professional networking events and job fairs in your industry. It's a great opportunity to meet other professionals in your field, exchange ideas and learn about potential job opportunities. Some popular event websites to keep an eye out for are Eventbrite, Meetup and Eventful.
2. Join Professional Associations: Being a part of professional associations is an excellent way to get involved in your industry. You can find these associations through online research, social media or job boards. Once you have identified a few, take the time to attend their events, engage in their online communities and volunteer your time.
3. Use Social Media: LinkedIn is an excellent platform to build your professional network in Canada. Start by updating your profile with a professional headshot, headline, and a well-written summary. Then, join groups in your industry and actively participate in discussions. Connect with other professionals and follow up with messages or emails to ask for advice or feedback.
4. Leverage Your Personal Network: Don't underestimate the power of your personal network. Reach out to friends, family members, or acquaintances who might be working in your field of interest. Ask for their advice, insights and whether they have any contacts that they could connect you with.
5. Volunteer or Intern: Volunteering or interning is a great way to gain valuable work experience and make connections in your industry. Look for opportunities on websites like Indeed, Idealist and Volunteer Canada.
Remember, networking takes time and effort. It's about building meaningful relationships, not just collecting business cards. Focus on quality over quantity and take a proactive approach to your job search. With the right mindset and tactics, you'll be able to create a strong professional network and find the right job for you in Canada.
Best Jobs for Foreigners Without Experience
Finding a job in Canada can be daunting, especially if you are a foreigner without any work experience. But don't worry, there are many job opportunities available for individuals like you. Here are some of the best jobs for foreigners without experience in Canada:
1. Retail salesperson – Retail sales is one of the most popular entry-level jobs in Canada. As a retail salesperson, you will be responsible for selling products and services to customers, providing exceptional customer service, and maintaining the store's inventory.
2. Food service worker – Canada's food service industry is constantly growing, and there is always a need for individuals to work in this sector. As a food service worker, you can work in fast food restaurants, cafes, and even fine dining establishments.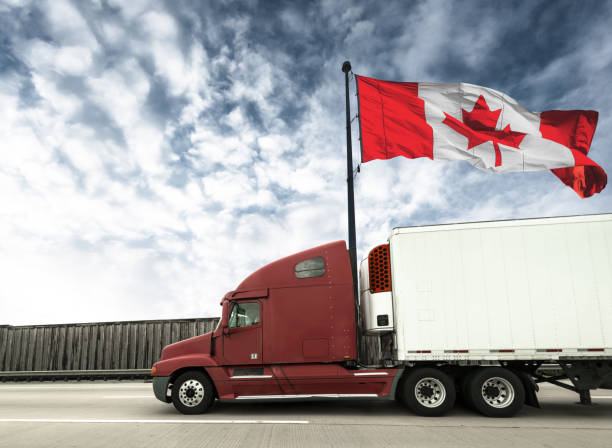 3. Cleaning staff – Cleaning is a crucial aspect of many businesses and facilities, and there is always a need for cleaning staff. As a cleaning staff, you can work in hospitals, offices, schools, and other facilities.
4. Warehouse worker – Warehouses are always in need of staff to manage their inventory, pick and pack orders, and load and unload goods. As a warehouse worker, you can work in various industries, including manufacturing, logistics, and distribution.
5. Data entry clerk – Data entry clerks are responsible for inputting information into a computer system, and there is always a demand for this type of work. As a data entry clerk, you can work in various industries, including healthcare, finance, and government.
These are just a few examples of the best jobs for foreigners without experience in Canada. Keep in mind that many employers offer training programs to help individuals without experience learn the necessary skills for the job. So, don't be discouraged if you don't have any experience. There are plenty of opportunities available for you.
Tips for Preparing for the Interview
Congratulations on landing an interview! Now that you've secured the opportunity to meet with potential employers, it's time to start preparing. Here are some tips to help you make the most of your interview:
1. Research the Company: Before your interview, research the company and the industry. This will show your interviewer that you're genuinely interested in the job and the field. Understanding the company's history, values, and goals will also help you prepare thoughtful answers to questions during the interview.
2. Practice Common Interview Questions: Many interviews have common questions that come up. Prepare answers for questions such as, "Why are you interested in this job?" or "What are your strengths and weaknesses?" Practice answering these questions beforehand so you can provide thoughtful and articulate answers during the interview.
3. Be Prepared with Examples: When discussing your qualifications and skills, be ready to provide specific examples of your past experience. Use examples that highlight how your experience and skills relate to the job you're applying for.
4. Dress Professionally: Dress professionally for your interview. Even if the company has a casual dress code, it's important to make a good first impression. Dressing professionally shows that you take the interview seriously and are prepared.
5. Follow Up: After your interview, send a thank you email to your interviewer. Thank them for their time and express your interest in the job. This is a great way to show your interviewer that you're serious about the position and appreciate the opportunity to interview.
Preparing for an interview can be nerve-wracking, but with these tips, you can walk into your interview with confidence and leave a positive impression on your potential employer. Good luck!
Resources and Programs to Help You Land a Job
If you're struggling to find job opportunities without any prior experience in Canada, don't worry. There are many resources and programs available to help you navigate the job market and increase your chances of finding work.
Here are a few helpful resources to get you started:
1. Job Bank: This is a government-run website that connects job seekers with employers across the country. You can search for jobs based on location, occupation, and other criteria.
2. Immigrant Services: Many cities and provinces in Canada have programs specifically designed to help newcomers settle in and find work. These services can include job search assistance, language training, and other support.
3. Mentorship Programs: Mentorship programs connect you with professionals in your field who can offer guidance, advice, and support. These programs can be a great way to learn more about the Canadian job market and make valuable connections.
4. Employment Agencies: Employment agencies can help match you with job opportunities and provide support throughout the hiring process. While some agencies charge a fee for their services, others are free to use.
Read also : Discover the Benefits to Work in Canada as a European Citizen in 2023-2024
5. Career Fairs: Attending career fairs can be a great way to meet employers and learn more about job opportunities in your field. Many cities and provinces host career fairs throughout the year, so keep an eye out for events in your area.
By taking advantage of these resources and programs, you can increase your chances of finding work in Canada, even if you don't have any prior experience. Remember to stay persistent and keep an open mind – the right opportunity may be just around the corner.
Official website : Work in Canada Without Experience